Sagun Paudel: Boston Congress of Public Health 40 under 40 Winner
Sagun Paudel: Boston Congress of Public Health 40 under 40 Winner.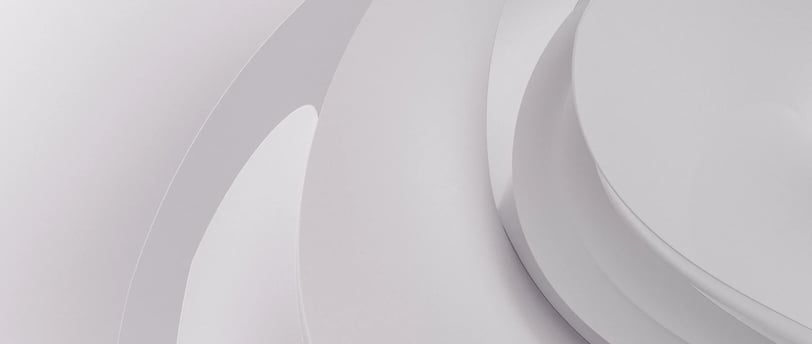 The inaugural 40 Under 40 Public Health Catalyst Awards aim to highlight the rising leaders and innovators of the public health field. The Boston Congress of Public Health (BCPH) and the HPHR Journal selected a group of "leaders, entrepreneurs, researchers, scientists, activists", and doctors that will inspire the next generations of public health workers to change the world. The individuals featured for this award have not only shown excellent work performance and an extensive academic history but have also brought innovative solutions to public health issues around the world.
The NYC Daily Post interviewed 40 under 40 award winners to learn about their career journeys leading up to their nominations.
Q1. What's a piece of advice you've received that has impacted your career journey?
First and foremost, I would say my father's decision and advice to enroll me in a medical sector i.e. Proficiency Certificate Level in General Medicine after the basic school level education is the milestone for me that impacted my career journey to become a public health practitioner. Similarly, my proactiveness and enthusiasm to engage myself and mobile in the public health sector and guidance from my supervisors plays an important role in contributing to my professional development.
Q2. Do you have a mentor you'd like to recognize? If so, what would you like to say to them?
I would like to express my utmost gratitude to all professors, lecturers, and supervisors who taught me from school to master level. I deeply appreciate the support from my job supervisors during various roles at different organizations for their inspired feedback and suggestions to improve my professional role.
Q3. What advice would you give a young professional beginning their career in your field?
There are several factors that we should consider to improve our professional careers. For young professionals, I specifically advise to assess your current status i.e., self-awareness of your aim, activities, and enthusiasm and then set your professional goal and work on it. Dedication and hard work are the keys to success. Better organize yourself, time management, choose appropriate mentors, take pride and passion in your work and then you will definitely become a successful professional.
Q4. If you could do one thing, leave one mark, on your profession, what would it be?
As a public health professional, I am working to utilize my knowledge, skills, and competencies in uplifting my country by raising awareness of public health and contemporary issues. I have been working in public health for the last 7 years as a blogger to collect and disseminate public health information in Nepal. My role is focused on collecting information, and best practices, generating meaningful messages from the media and mobilizing social media and websites to disseminate health information.
This is my regular volunteer opportunity to inform, advocate, promote and motivate Nepalese health professionals so I felt that this is one of the major things that I would contribute to spreading the right health information to the right people and suggest they become healthy via the promotion of health, prevention of diseases and lifestyle modification.
Information sharing activities will also mobilize the knowledge and skills to critically analyze, discuss, and support to formulate of evidence-based health policies. It will support identifying the existing gaps in policy implementation, stakeholder mapping, exploring the determinants for policy implementation, and preparing policy briefs for advocacy to improve the current health statuses of Nepalese people.
Q5. Name a challenge you've faced and how it turned out.
There were no such unique challenges that I have faced in my professional development, however getting success within a single attempt for university scholarships, jobs, and such opportunities for professional development were observed in my life.
Q6. What is your ultimate career goal as you see it today?
As I am an early-career young public health practitioner from a developing country, I dream of becoming an influential public health expert in Nepal with good professional visibility and creative activities. I will dedicate my professional life to improving people's health in Nepal.
Q7. What alternate role(s) would you be interested in pursuing?
I wanted to become a public health entrepreneur to integrate some business ideas into public health as an alternate and/or supplementary role of my professional life. In addition to this, I wanted to become a social changemaker and community leader (politician) to address gaps in the social development of the local community as an alternate role in my professional life.
Q8. What core values are important to succeeding in your professional field?
I really believe that hard work, dedicated efforts, multi-sectoral collaboration, proper coordination, teamwork, stakeholder identification, and engagement with good leadership could result in the best way to succeed professionally.
Q9. Ten years ago, I thought I would be …
As a son of a frontline rural health worker, I have shown my interest to develop a career in the field of health systems from an early stage of life. Ten years ago, I was a student of public health and I thought I would be a public health professional and establish my career path in the field of public health.
Q10. Ten years from now, I want to be …
I have started my professional journey at the Health Post, as a volunteer, and then my professional role is progressively striding with my academic accomplishments. During the last 10 years, I have had an opportunity to work with various organizations to plan, manage, and deliver health care services in Nepal. I want to be an influential public health expert to provide a significant technical contribution to improving people's health in Nepal.
As I am in the early stage of my career, I am undoubtedly looking forward to upgrading my profession to an advanced level as a health policy expert. My focus for the next 10 years will be to identify the existing gaps in policy implementation, stakeholder mapping, exploring the determinants for policy implementation, and preparing policy briefs for advocacy to improve the current health statuses of Nepalese people.
Q11. Would you want to acknowledge any family/friends/partners (beyond mentors)? If so, who?
I am very much thankful to my father, brothers, wife, and family members for their support of my professional development. I sincerely appreciate my professional supervisors from both academic and professional practices who have supported my applications as a referee and for their guidance, suggestion, encouragement, and continuous support. Similarly, I am thankful to my followers, colleagues, and all well-wishers for their motivation.
Q12. Please indicate your hometown, place of study, degree field(s), and an interesting fact about yourself.
I am a permanent resident of Aadhikhola Rural Municipality, Syangja, situated in the western region of Nepal. I have completed my school-level certificate from my hometown. Academically, I have completed a master's degree in public health (MPH) focused on Implementation Research from Universitas Gadjah Mada, Indonesia, under the WHO TDR postgraduate scholarship program in 2019 Cum Laude. I earned a bachelor's degree in Public Health in 2014; a four-year course supported by Pokhara University Scholarship Program in Nepal along with a Proficiency Certificate Level in General Medicine after the basic school-level education. I have completed several online and certificate level courses from various universities. Most recently, I have completed a Climate Change and Health Certificate, from Yale School of Public Health, Yale University, USA.
Link: https://nycdailypost.com/2022/06/18/health/sagun-paudel-boston-congress-of-public-health-40-under-40-winner/